It all began in the 80's when Terry Barbier, founder of Aquadesign, discovered during a trip to the United States, a practice still unknown in France, Rafting. Upon his return this travel enthusiast sets out to develop this sport in Europe.
The year 1987 will remain the same as the year before.
The year 1987 will remain the starting point of an adventure that has lasted for over 30 years.
1987
Development of rafting in Europe with the creation of the first Aquadesign raft, the Advantage.
1990
Terry's garage moves to the first official premises in Montreuil. Aquadesign launches the Explorer inflatable canoe.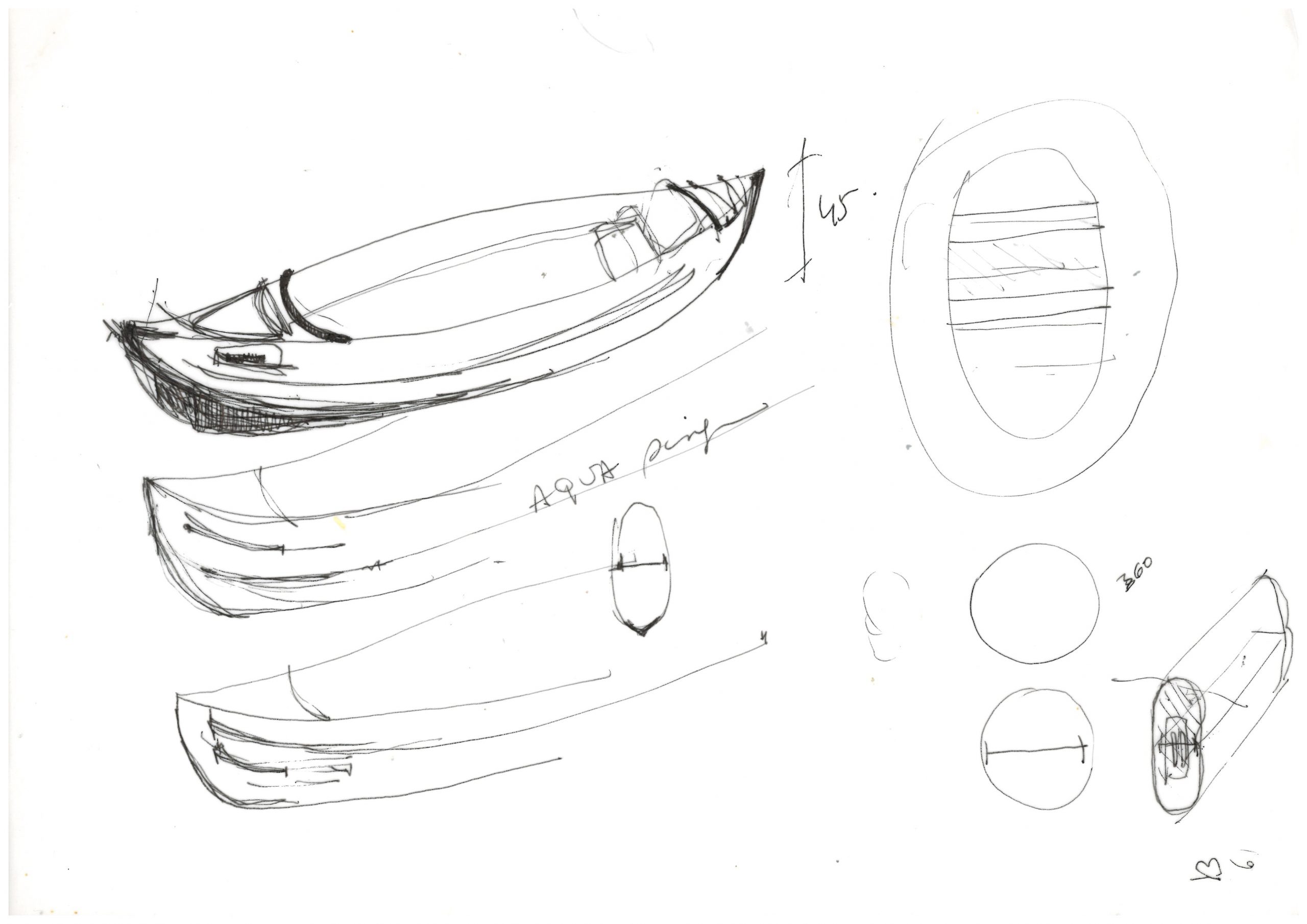 1992
Inge Waes Barbier joins the adventure and the family spirit takes on a new meaning. Creation of the first rafting vests, the FRASER, the GUIDE and the PRO
1998
Aquadesign is getting closer to its customers, and to its rivers, direction Corbières in the Alpes de Haute-Provence. The world of rafting is developing and a new range is born: The Silver Cloud, a robust and resistant raft, dedicated to extreme conditions.
1999
More than 10 years, and still innovating, Aquadesign launched the K-air range of inflatable kayaks. Over the years, the range of equipment has grown, including paddles, neoprene clothing, vests…
2000
Aquadesign launches the TUBING, a whitewater buoy specially designed for descent. 
2005
Aquadesign starts the season with a richer than ever range of equipment. New vests, new neoprenes, a new range of lycras.
2007
For its 20th anniversary, Aquadesign is developing a new logo.
2009
The PVC rafts make their appearance with the Avanti range, a lighter raft, therefore faster but also more economical.
2010
Aquadesign innovates and launches into the inflatable Stand Up Paddle with the Rolling, benefiting from a double layer technology.
.
That same year Aquadesign participates in the Raft World Championship as a partner.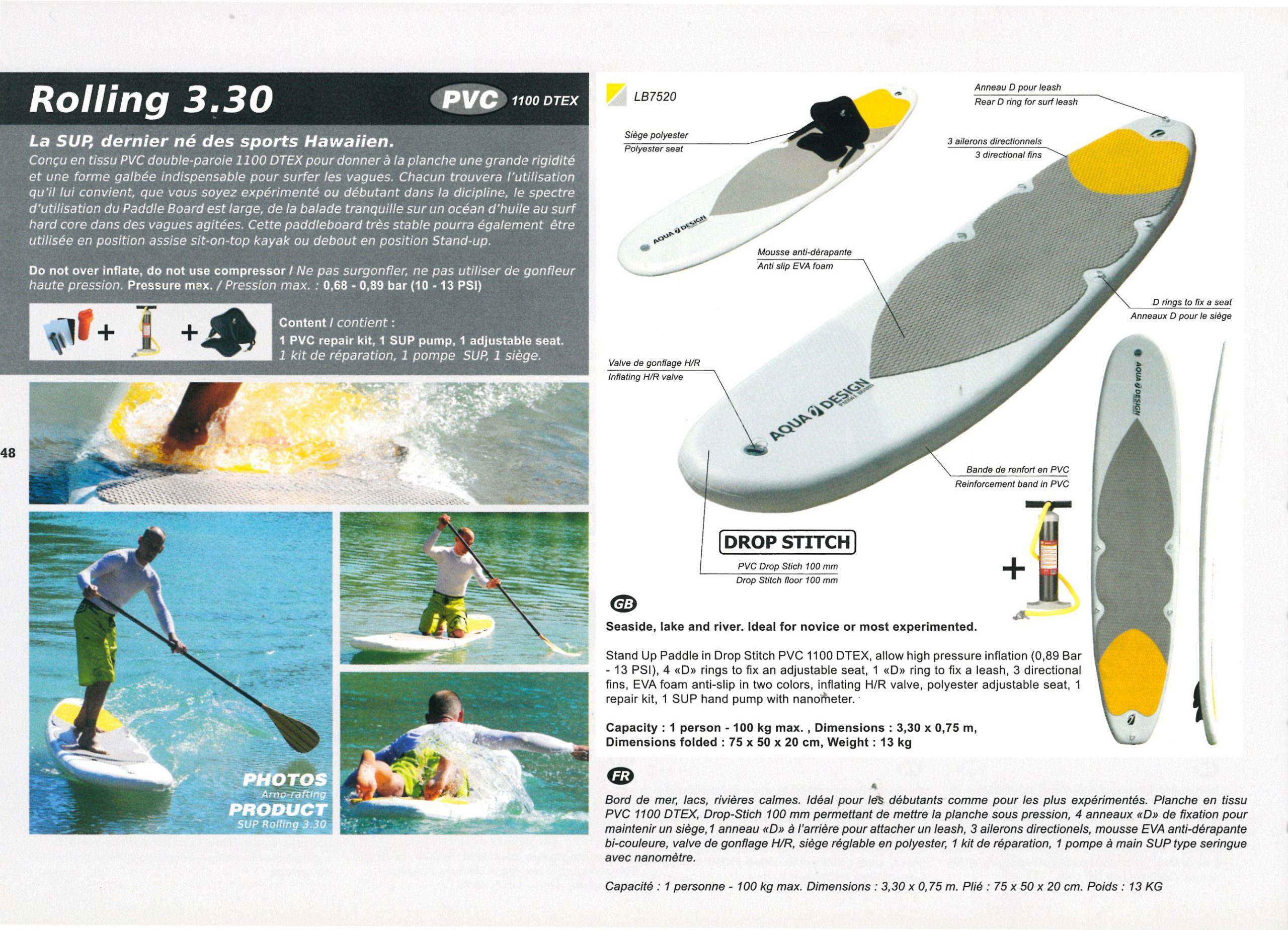 2011
Faced with a growing catalog and a demand that increases year after year, Aquadesign had to invest in building a warehouse to provide more storage space.
2013
Pioneers of Stand up Paddle, Aquadesign launches a range of Giants, with SUP that can accommodate up to 8 people.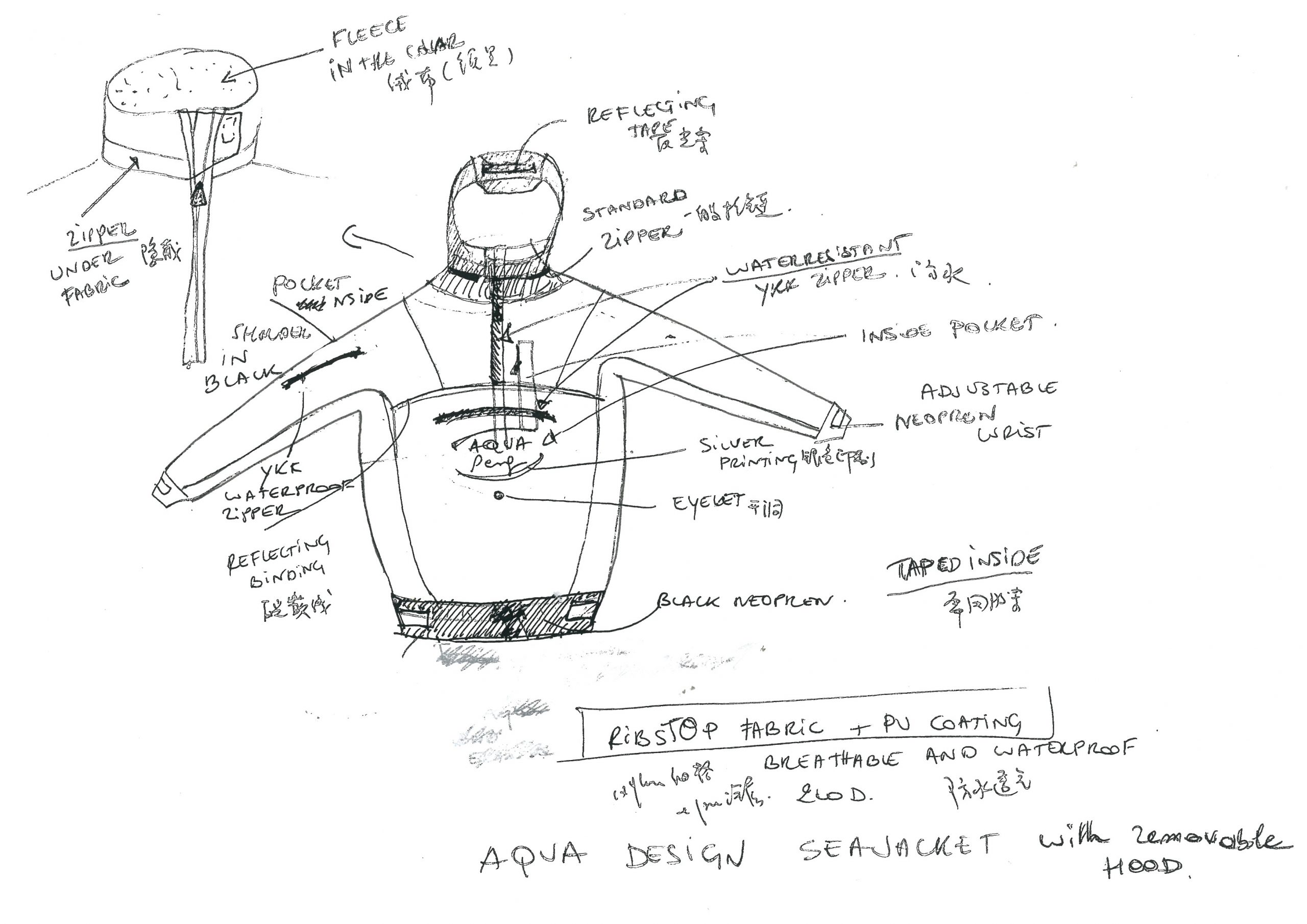 2020
Aquadesign launches two new models of kayaks, the Sedna and the Koloa, boats in Dropstitch dedicated to the general public. Aquadesign is also expanding its range of PVC rafts with the Pulse 415 & 470 and is launching the PACKRAFT.
2021
Aquadesign is an official partner for the Raft World Championships 2021 which took place in Argentière-la-béssée.